Dawn's Law Office
A Little About Dawn's Slightly Unconventional Office and Procedures
Like you, Dawn puts family first. After 5 years of initial general law practice, in 1993 Dawn became a mother herself for the first time. Upon that important milestone, Dawn decided to move her primary office home and to limit her work to adoption law.
That was back when "moving your office home" was interpreted as dropping out, but for her, that couldn't have been further from the truth. She wrote her first law book in 1996 from that home office at night after spending her days in court. Her second child was still in diapers when it was published. Her oldest is now married and well into her 20's and Dawn's office is still on her farm in East Knox County.
The farm office is the primary worksite for her staff, Angi Cameron, Paralegal/Office Manager, and where you will find Dawn when she is not in court, teaching, or in off-site meetings.
Office Policy During COVID-19
During the pandemic, many client meetings and hearings are virtual. But Dawn still often goes to court, jails and hospitals in person, as needed, and meets with people outdoors and in other safe settings. Until the pandemic passes, Dawn will represent clients and advocate for children using meeting methods that let you stay in your comfort zone.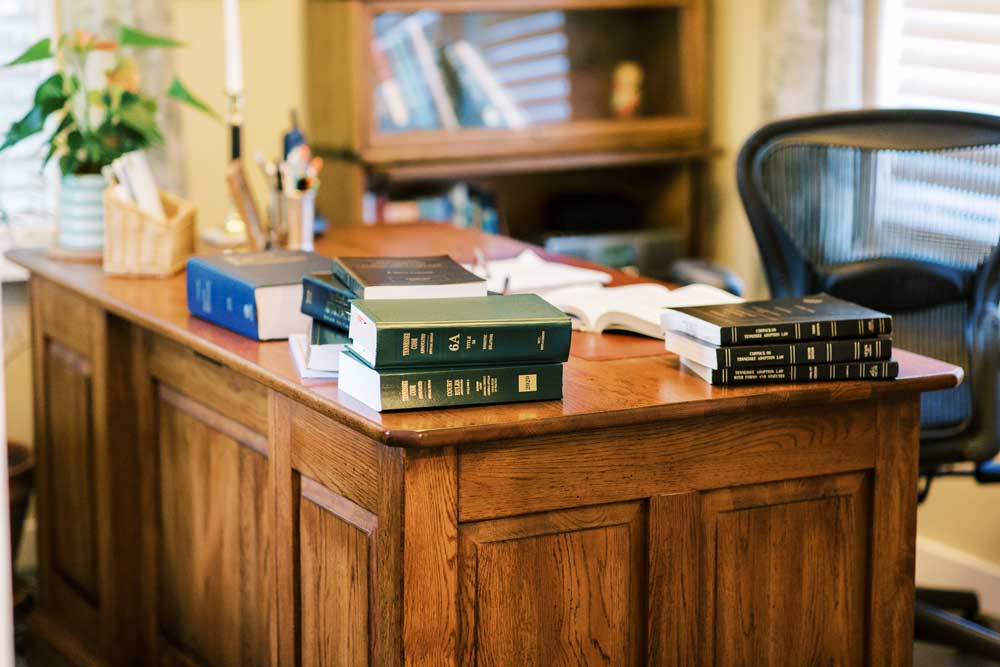 Office Hours and Policies
Monday – Thursday, 9-5 PM.
Fridays – Monitored voicemail and email.
Angi can always find Dawn when she is in court or on the road. The office phone is usually answered live during business hours and has a 24-hour answering machine. Due to the nature of many adoption law cases, clients are provided with emergency contact information.
To make extra time for our families and special projects, the office is often closed on Fridays, with email and voicemail monitored. However, babies don't know this and judges don't care, so sometimes Fridays are workdays too.
Dawn spends most of her "off-time" with her husband, Kyle, on the farm in Strawberry Plains and also loves spending time with her three adult children, large extended family and friends, entertaining, baking, creative writing, particularly poetry, kayaking, yoga, politics and gardening.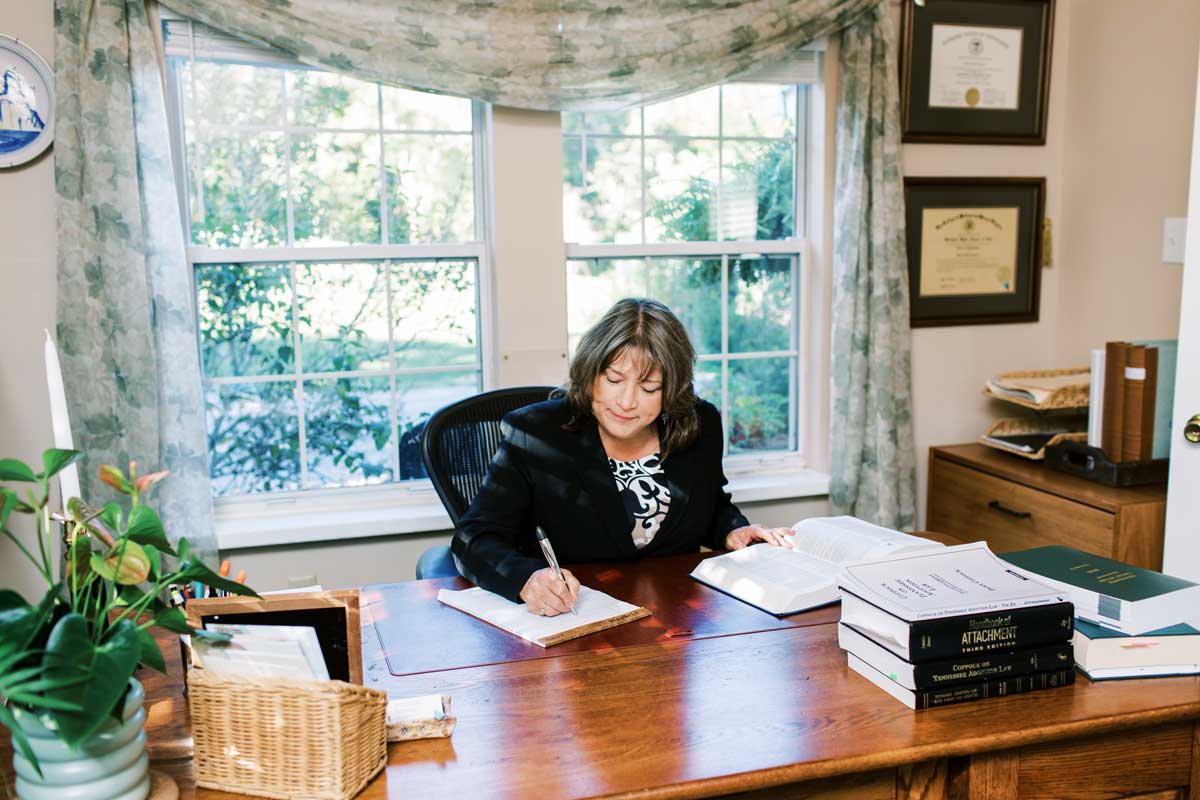 Dawn's Adoption Law Team
Dawn and Angi are the adoption law team at the Law Office of Dawn Coppock. We know that adoption is stressful. Clients sometimes tell us that their last attorney didn't even call them back or tell them about important developments in the case.
We set a much higher bar. Our goal is to get your work done promptly and correctly, and to maintain quality, two-way communication throughout your case. Having your questions answered and knowing what to expect from the beginning about your case and how fees will be charged, reduces your stress. Taking care of you is what we do. We are not perfect, but we are pretty darn good. On rare occasions when we mess up, we fess up, and fix it. We are in this together. You've heard a lot about Dawn. Here is the rest of the "we."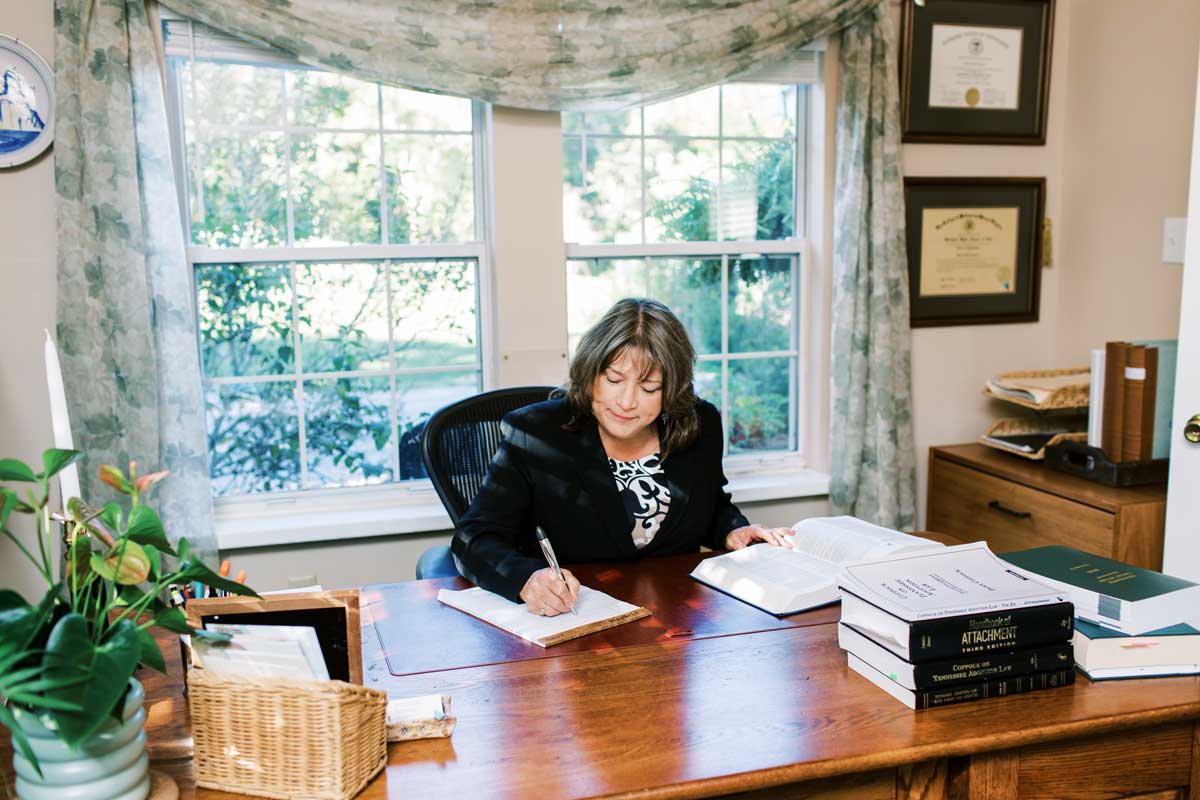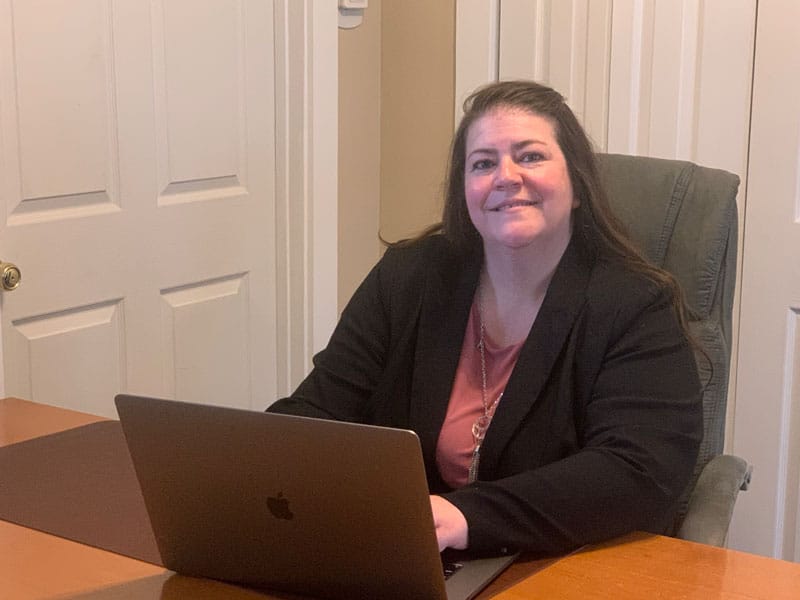 Angi Cameron
Paralegal and Office Manager
Angi Cameron is the paralegal and office manager. Angi was raised by her mother and stepfather in Hamblen County, Tennessee. She has an Associates Degree in paralegal studies from Knoxville Business College (now South College) and an Associate Degree in business from Walters State Community College and has worked with Dawn since 1993.
Angi is the first stop for most everything, billing, scheduling, and updates when Dawn is out of pocket. She is the one who manages the case timetables and deadlines and keeps the train, and often Dawn, running on time. Angi is a lovely combination of East Tennessee down-home and ferocious competence. Drama and difficulty can't block or scare Angi. "There is more than one way to skin a cat" is one of Angi's signature sayings. Angi is the office's chief cat skinner. When clients find themselves wondering, "How on earth did they get that done? " chances are it was Angi. 
Children and families are important to our team and we want you to feel cared for and attended to. Our clients regularly tell us that we meet their expectations and then some. We will celebrate your successes with you and if you can't bring your baby or kiddos by for us to see, at least send us a picture. Celebrating with you and seeing the children are things we love about our work.
Helping Families and Professionals with Adoption Law and Cases