Work with Dawn
Use the form below to send us an email.
Old-fashioned phone calls work too ~ 865-933-8173.
Send a Message
Feel free to request an appointment or ask a short question. General information about engaging with our office generally and since COVID-19 is here.
If you are an attorney, please see the colleague assistance information and attorney consultation form.
Phone
Fax
Email
Address
Dawn Coppock, Attorney at Law
P. O. Box 388
Strawberry Plains, TN 37871
Office Hours
9 AM – 5 PM Monday – Friday

Office Team
Paralegal / Office Manager:  Angi Cameron
Legal Assistant / Secretary: Lissa Wood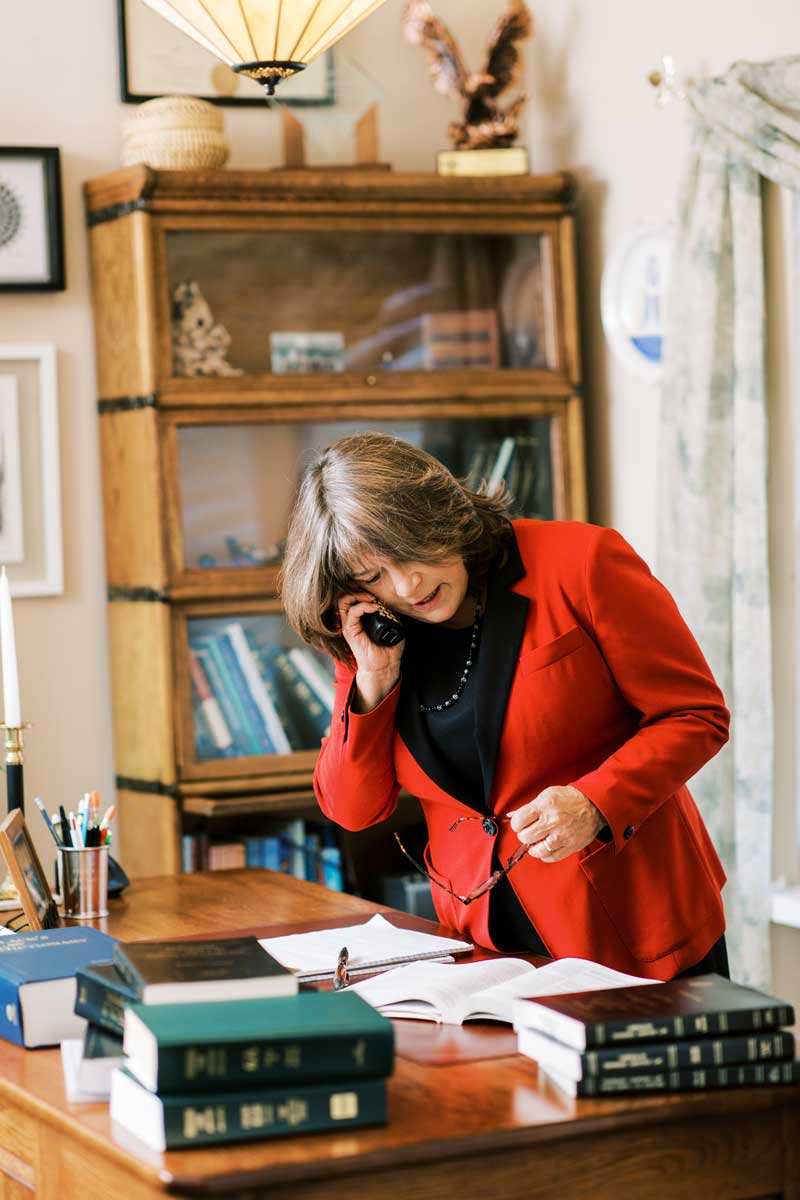 Important Contact Information
When you call our office
Due to COVID-19, we only work in the business office one at a time, but we are all working during business hours so email is as good as ever. We like to answer every phone call live, who wouldn't with a front office voice as good as Lissa's. But sometimes the person in the office is on the phone or in a Zoom meeting, so you may get a machine. If you do, we will call you back that day or the next business day.
Drop-ins and Hand Deliveries
We are a home-based office so we cannot entertain unscheduled meetings or drop-ins or drop-offs.
For hand deliveries and "drop by and sign" appointments, please call ahead to set up a time.
Contacting us in emergencies
Clients
We attend to client case emergencies quickly. If it is after hours, email us all and leave a phone message and call Dawn's cell, which those anticipating an imminent birth or emergency are given. If you have Dawn's cell number, please limit its use to emergencies. Messages and texts there don't get recorded in your electronic file and information can be lost. 
Prospective Clients 
It can be difficult to quickly find and hire an attorney with time available to immediately manage a legal emergency.  When a prospective client's case arrives in an emergency status in our office, whether we can take the case depends on the workload in the office at that moment. If we don't have time to do a good job on your case, without compromising other clients' cases, we won't take your case. If you are not already a client and have a serious legal emergency, certainly, call us. We may be able to help. But, also call other attorneys to increase your chances of finding one in time to provide you with meaningful assistance.
No Attorney Client Relationship
Talking to Dawn Coppock or her office staff does not make Dawn Coppock your lawyer. What you tell Ms. Coppock or her office staff by phone, written correspondence or e-mail is not confidential before you hire her. If Ms. Coppock does not take your case or you do not hire her, Ms. Coppock could be hired later by another party involved in your case. Keep that in mind before you tell Ms. Coppock or her staff any facts you would not want the other side to know.
Tennessee Law License Disclaimer
Dawn Coppock is licensed to practice law only in the State of Tennessee.  She can not give legal advice regarding the laws of any other state nor can she represent anyone before a court outside the State of Tennessee.  In cases where more than one state is involved, generally an attorney in each state is required. If you are a prospective adoptive parent and reside outside the State of Tennessee, you should begin by contacting an adoption attorney in your state for assistance.  A list of attorneys who are members of the Academy of Adoption and Assisted Reproduction Attorneys can be found at www.adoptionattorneys.org.
Legal Advice
Angi Cameron is a paralegal, NOT an attorney.  Do not look to Ms. Cameron or any other staff member for legal advice. Only an attorney can provide legal advice to you.