Adopting a Child in Your Home?
Each adoption is unique. Whether you're a foster parent, stepparent or relative of the child, adoption attorney Dawn Coppock helps all types of families looking to expand.
Make An Appointment
Learn More
Are You a Couple or Single with a Child or Children Already in Your Home?
There are so many different types of adoption and ways a child can come into your home in Tennessee. 
Follow the link that best describes your situation.
About Dawn Coppock
Tennessee Adoption Attorney, Author, and Teacher
Nothing is closer to the bone than family. You must feel comfortable with the competence, values and ethics of your lawyer before you place the creation of your family in their hands.  You may want to get to know Dawn a little. That's fair. 
In 1997, Dawn wrote the book on Tennessee Adoption law. She's kept it up-to-date ever since. Coppock on Tennessee Adoption Law is now in its 7th edition and is the go-to adoption law resource for judges and lawyers in Tennessee.
For years, Dawn has been training lawyers, judges, prospective adoptive parents, students, community groups, public and private adoption agencies and has been a media resource regarding adoption law and child welfare.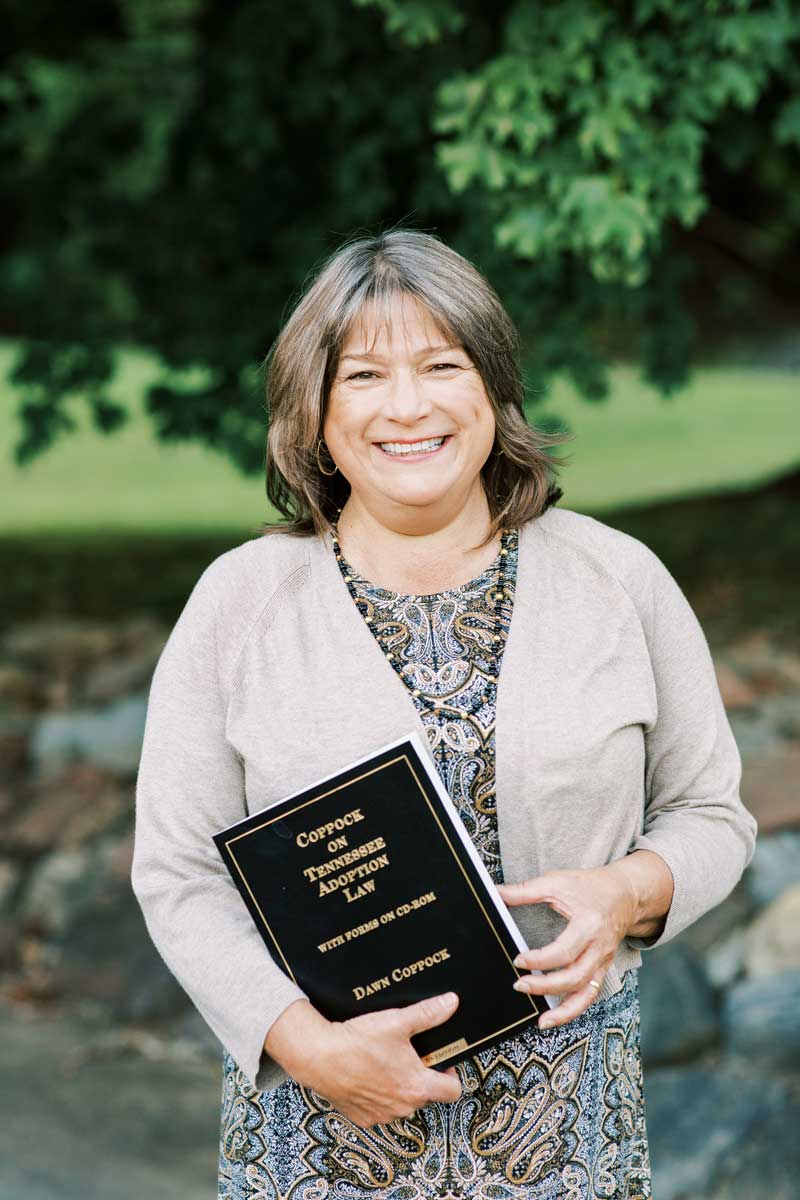 Testimonials From Dawn's Clients
"There is not a more professional person that could have ever helped to make our family complete. Dawn and her staff are without a doubt the best and we are blessed to know them. We have two beautiful children that have our last name all because Dawn and her staff desire to help guide families. We highly recommend Dawn and her staff to anyone seeking adoption."
Former Client
"Ours was an extremely challenging adoption case. We are so grateful Dawn was our adoption attorney. The depth and breadth of her experience, strategic skill and moxie lead us to victory at the Tennessee Court of Appeals and the Tennessee Supreme Court. We know that no other attorney could have accomplished what she did for our adoption case."
"Tony and I would not consider using anyone but the Dawn Coppock team. Adoption is a scary and stressful process, and to know that you have an experienced, and caring team that is watching out for every aspect with your family's interests at heart, is a Godsend. They Are Amazing!!!"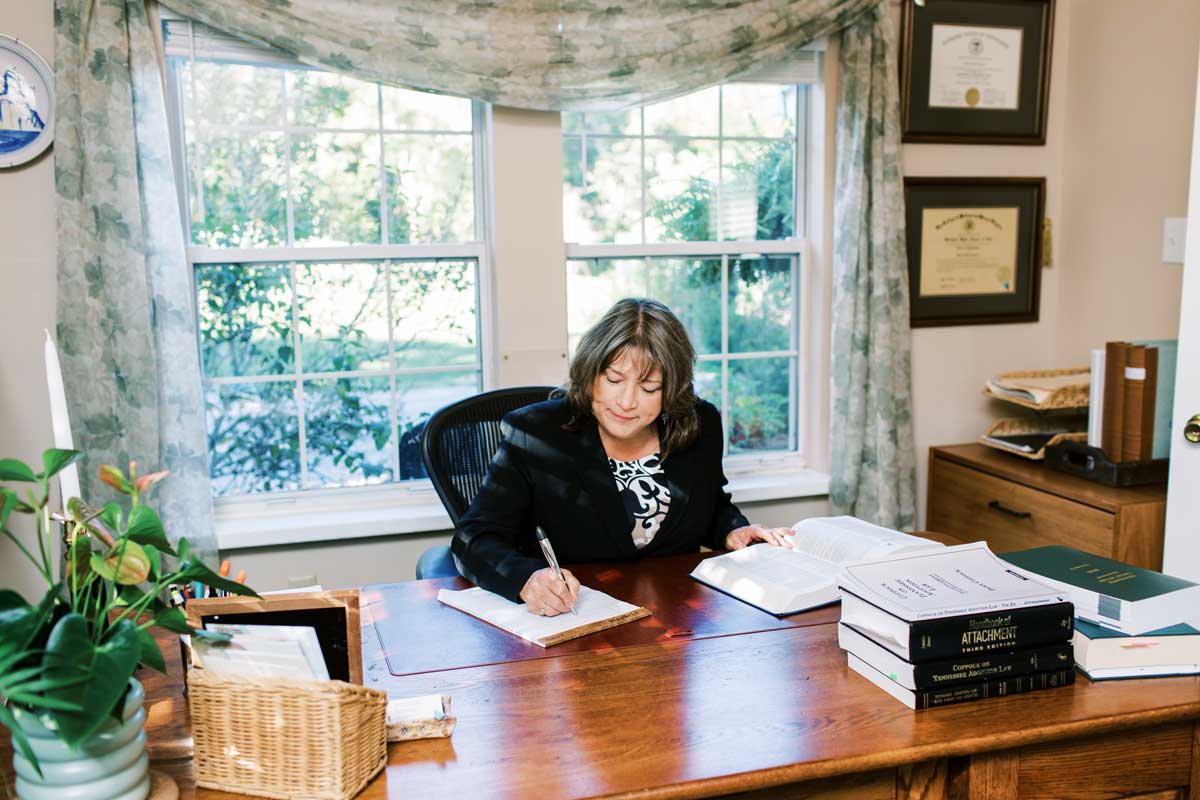 Dawn is Ready to Help with Your Unique Adoption Case
For over 30 years, Dawn has been an adoption and child-welfare advocate nationally and in Tennessee. She knows where the system is working and the many places that it is not. When she provides her frank assessment to policymakers, they listen.
If you are a prospective adoptive parent(s) residing in the State of Tennessee, or if you are a Tennessee family beginning the adoption process or are otherwise in need of Tennessee legal services related to adoption: please contact Angela Cameron, paralegal, for information on scheduling an appointment or a telephone consultation.
Helping Families and Professionals with Adoption Law and Cases