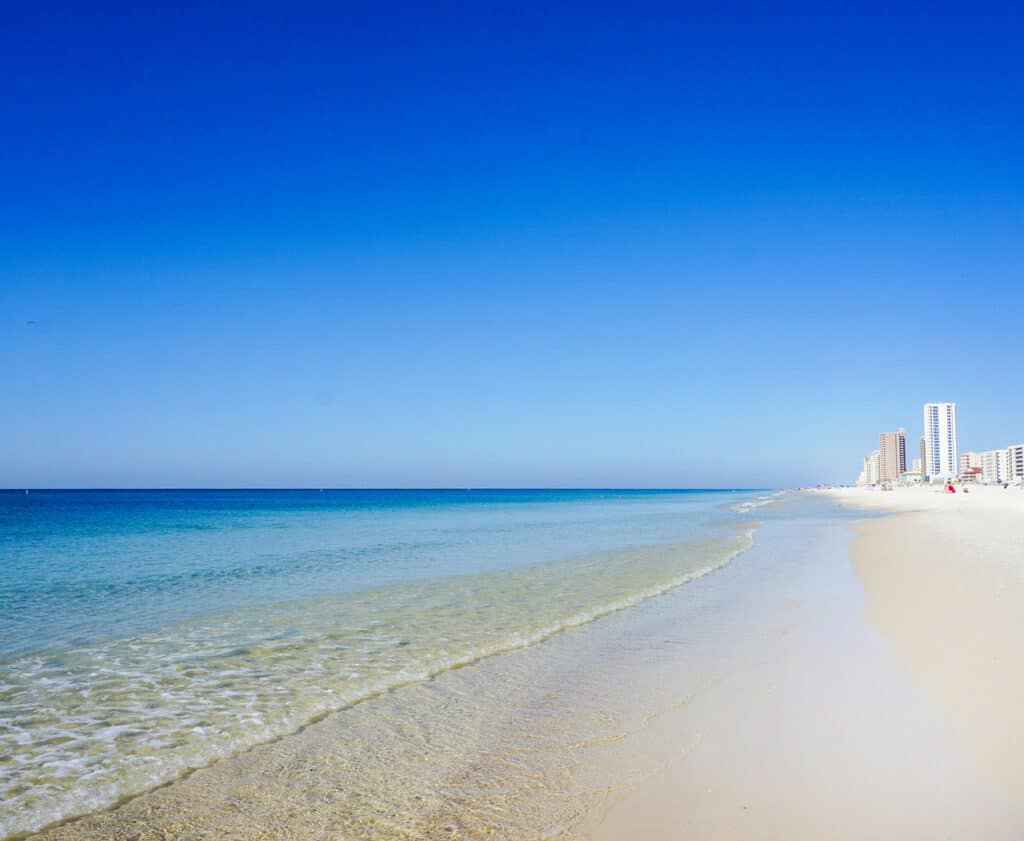 Adoption Law School Summer Camp At The Beach
April 12-15, 2023
Become a better adoption lawyer,
Strengthen your relationships with colleagues,
and
Spend your afternoons on the beach.
I've kept what you love,
The beautiful Gulf Coast,
Comprehensive, up to the minute legal curriculum,
100% of your annual CLE,
Dawn's practical, efficient, and irreverent presentation style,
Short days, and plenty of free time,
Yoga on the beach, and
The best CLE snacks anywhere.

And enhanced it.
Materials will include a complete set of updated adoption forms, and checklists! You will receive an advance copy of the forms and checklists prepared for Coppock on Tennessee Adoption Law 8th Ed., anticipated publication, late 2023. These updated forms are not presently available anywhere else!
This year, course price includes all materials. No book purchase required.
The Learning Campus at Gulf State Park. Forget the brown, 1970s buildings of the Tennessee State Park System. The Learning Campus at Gulf State Park is beautiful, NEW, and entirely walkable. I am excited about this new location!
– Our meetings are in the flagship meeting space, Conservation Hall. The ceilings are high, the wall behind the speaker is glass looking onto a maritime forest. The AV is built into the space and professional.
– We have our own sprawling hospitality suite, the "Aviary", for all attendees to enjoy at breakfast and other downtime, with a living area, kitchen, and porches.
– We rented the Learning Campus bunkhouses to limit other guests on campus and to offer VERY inexpensive and new, summer camp style housing for those who value affordability over privacy and enjoy the camaraderie and fun of a camp style experience. I hope at $35 a night this destination CLE fits the budget of even new lawyers.
– Also on the Learning Campus, the Woodside Restaurant has comfortably rustic indoor and outdoor spaces, games, puzzles, fresh food, wine, and beer. Kyle and I ate there twice last time we were in Orange Beach. Its good place for your family to meet you after class or to gather with colleagues in the evening.
– For families and nature nerds like me, the park offers nature programs most afternoons. There are bike trails, and kayaking also. I bring my family and I encourage you to bring yours.
We have a block of room at The Lodge at Gulf State Park, the swanky, new beachfront Hilton Hotel closest to the Learning Campus, as requested. It really is special.
We also have block of rooms at Hotel Indigo, another lovely, new hotel close to the Learning Center.
More informal opportunities on to socialize with colleagues and their families.
HOUSING LOGISTICS
Book Hotels and Condos directly with the providers. Orange Beach/Gulf Shores is booming, so secure hotel and condo housing early, like now. For the hotels below, use the info provided to get the conference price. If the hotel blocks fill up, let us know. We will request additional rooms but expect higher prices and less availability as April draws closer.
Booking information for The Lodge at Gulf Shores State Park or call Central Reservations Department at 800-618-4350 and mention Group Code: GLA
Booking information Hotel Indigo Orange Beach – call 251-981-1737 option 0.
Group: Good Law Adoption Summer Camp at the Beach
Book the bunkhouse spaces directly with Good Law. See Bunkhouse Community Expectations and Rules for more information on what to expect.
To book a room in the Bunkhouse, review, sign and return the Bunkhouse Community Expectations and Rules, along with guest information for each guest and $35 per person, per night. Bunkhouse reservations are refundable until February 28, 2023. Check in is Wednesday, April 12 at 4:00 pm. Check out is Saturday April 15 at 11 am. We don't anticipate running out of bunkhouse space but will send an email if that changes.
COVID
We hope that Covid and flu will be behind us in April, so no mandatory precautions are expected. If there is a big resurgence, we reserve the right to require pre-seminar testing and compliance with any applicable CDC guidelines.
(Pat on the back to 2020 attendees' covid safety compliance. We heard of no one contracting Covid during our 2020 seminar.)
Tennessee adoption professionals are bright, hardworking, compassionate, and fun. This relaxed time together is designed to hone our skills and renew our energetic optimisms. I hope to see you on the beach in the spring.
Dawn